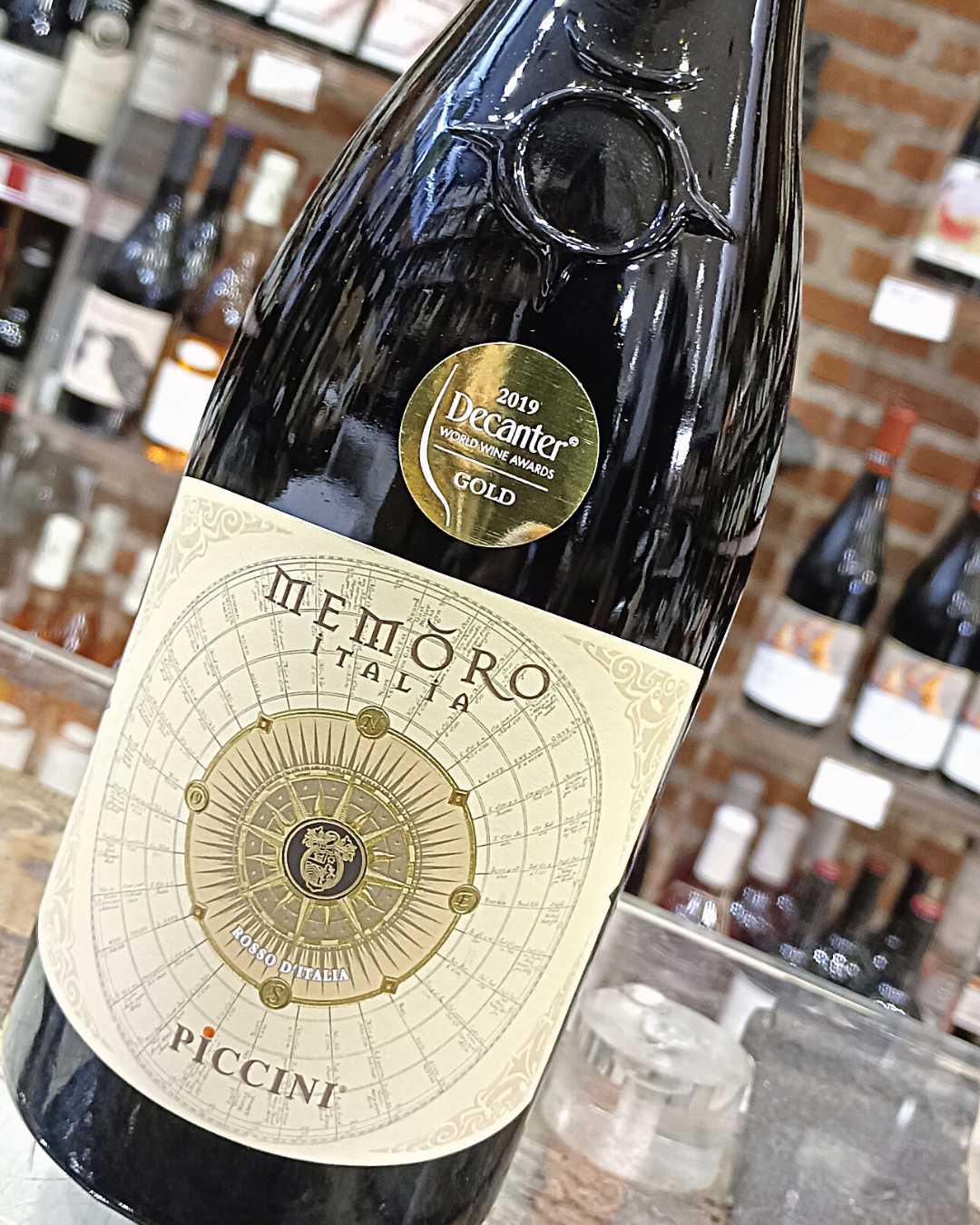 The answer is simple: Memoro is all of Italy in a bottle. Or so Mario Piccini wanted to achieve it in 2011 to celebrate the 150th anniversary of this family winery born in 1882 at the hands of the great Angiolo Piccini. Mario was haunted by an unique and different idea, and he achieved it. a plan that broke equity in the boot-shaped country's wine land.
He wanted to pay homage on such a special date to the unification of Italy as a republic, and he did so with the help of winemaker Antonella Conti. MEMORO is the balance between the main grapes of the country, from North to South and from East to West.
It is made up of four different grapes: Merlot from Veneto, from Puglia Primitivo raisined, Nero d'Avola Especiada in Sicily and Montepulciano from Abruzzo with 12 months of aging in French oak barrels. Four levels of maturation from four different and distant points of Italy. Its label, a wind rose, identifies it well.
A price for all budgets , a flag of Italian wine and a label without a vintage that guarantees that Memoro is always the same. It is impossible that something that is done with love, tradition and family is destined to fail, and luckily these are the bases that shaped the creation of Memoro, one of the most special wines from the Italian Piccini winery.
---