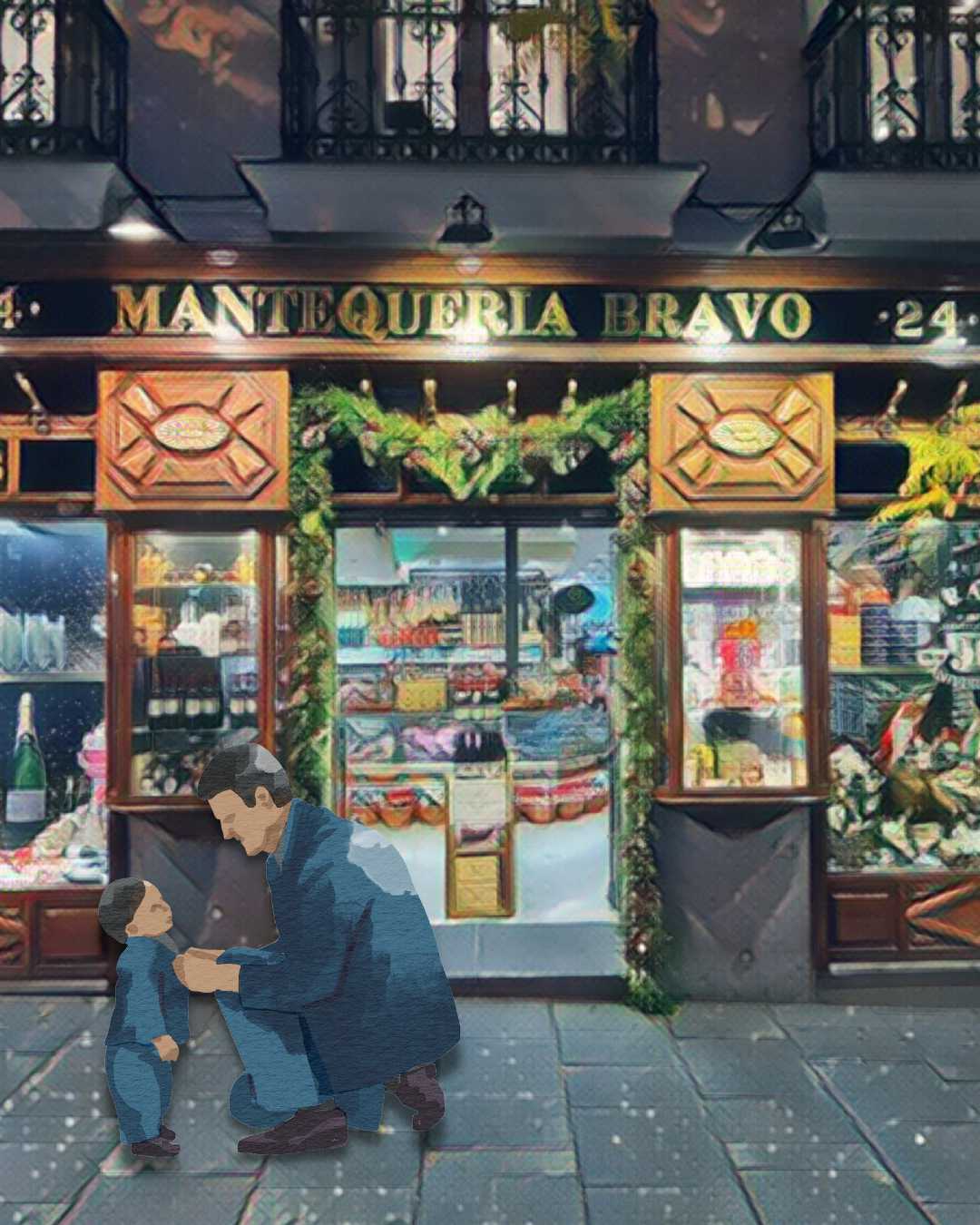 I remember my grandfather Cruz well at Mantequerías Bravo, when the store was smaller and had one of those very long wooden counters with coffers and stone from shops from a century ago. I remember him on the other side, smiling, when we were going to visit him. I was very small, but I don't forget the feeling of going to the other side and almost unable to see because of my height, hearing him attend to whoever crossed the door with such respect. I guess it was his way of saying thank you to those who chose Bravo and not another of the neighborhood businesses. Today it is me, and the team that makes up Mantequerías Bravo, who want to thank parents like my grandfather Cruz, like my father, Juan Bravo, and like so many creators, promoters, brave men and fighters who have taught us that nothing is easy. to achieve and, if it is, it does not last long.
The history of our store is full of memories of fabulous parents, of current producers who bring us their best products to fill our shelves. So this is also a tribute to them. Like Angelo Negrini, who in 1955 saw the birth of a company based on his rigorous respect to tradition and artisan care. Today it is known throughout the world, and its truffle products are one of the most requested in our store (Although how well our master butchers slice them counts, too.)
Like them, many other producer parents and farmers have started projects, brands and companies that are with us today thanks to their children. Vicente Gomez, founder of Joselito is among them, like Vicente Alvarez, that in 1906 believed in Legumes Álvarez, and which continue to be, decades later, our favorites. Also on that list are Hurtado de Amézaga (Marqués de Riscal), Aranzábal in La Rioja Alta or Rafael López de Heredia.
These are just a few of the names that we would like to highlight on Father's Day. There are hundreds of stories that are written on each of our bricks, and those that will still come to stay at Mantequerías Bravo.
Dear parents, thank you for being an example for your children.
Happy, happy, happy day everyone.
---