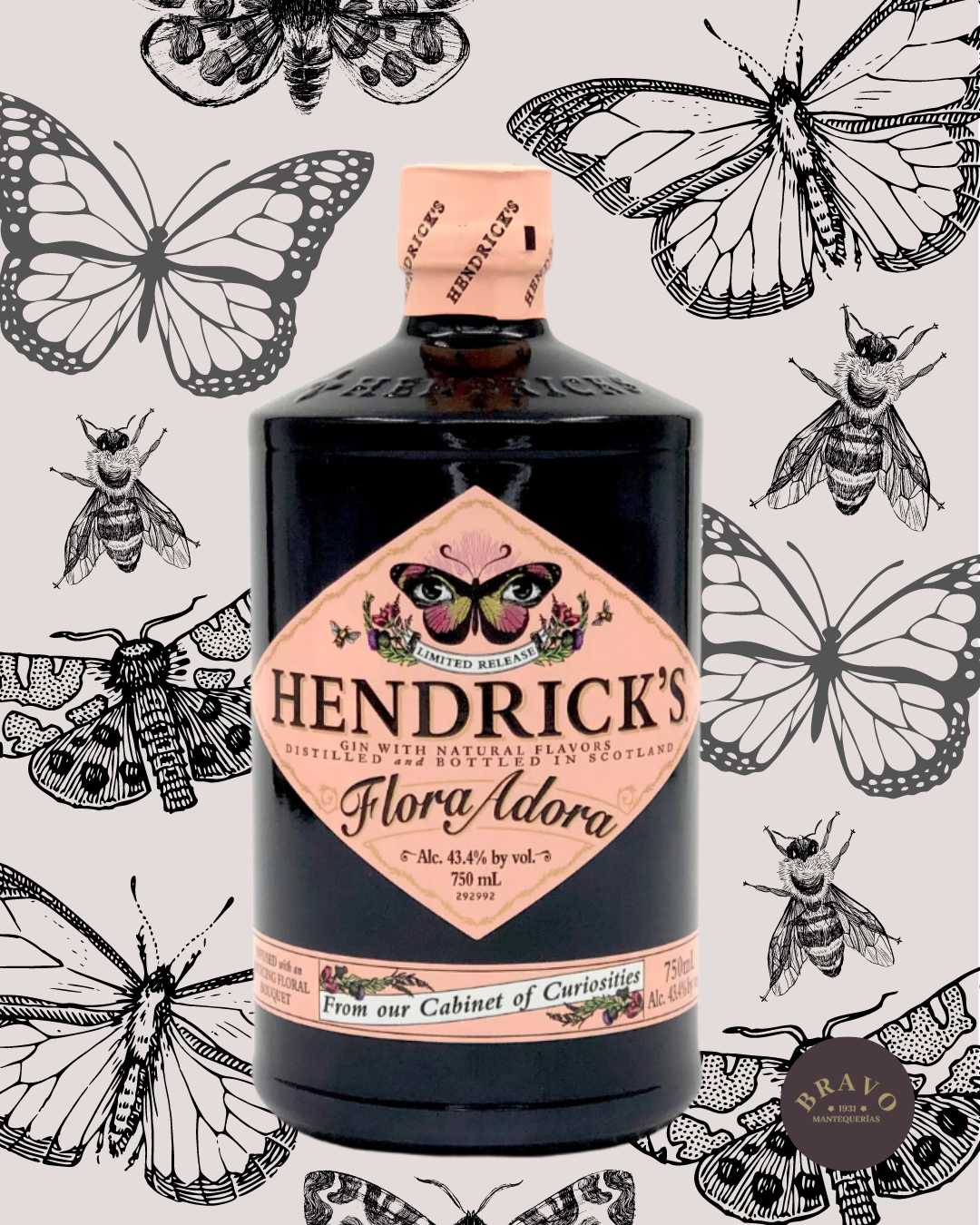 The spring sun and the first flowers always bring a gift for GINLOVERS. With the first days of good weather, the Hendrick's house brings to the market its new special edition that includes in what it calls its Cabinet of Curiosities. The master distiller, Lesley Gracie, starts up her ideas machine to surprise with a new version of her famous drink, each year more creative, fanciful and magical.
Hendrick's has been through a trip to the moon where its flavor was reminiscent of those quiet nights under the satellite light with Lunar; then it took us on a journey to the bottom of the sea with Neptunia. We went to the wild Amazonia jungle, we went through a parallel universe with Orbium and last year it was almost a ritual to enjoy Midsummer Solstice.
After so many places out of orbit, Gracie lands this spring to bring out the best of garden flowers and pay homage to nature with FLORA ADORA.
The 2023 limited edition of the distillery's flagship gin draws inspiration from pollinating insects such as bees and butterflies, and their favorite flowers to carry out their daily tasks, so the liquor comes with notes of flowers such as roses, lavender and hibiscus and his image reflects all of the above together with a melon-colored background.
Lesley Gracie has managed to concentrate in a bottle all the enthusiasm for garden parties with a fresh touch, ideal for the most refreshing cocktails.
Its mild flavor and colorful label make it the perfect gift for the next Mother's Day. Let us help you make the perfect gift box for HER.
---